First aerotow held at the Clearview Field (private field) about 40 miles SW of Wichita, Kansas.
Very nice facility. This may become a regular event site.

A new "Alaskan Bush" towplane built by two men from Minneapolis, Minnesota. Nice detail. Custom tires, disc brakes, DA-150 motor.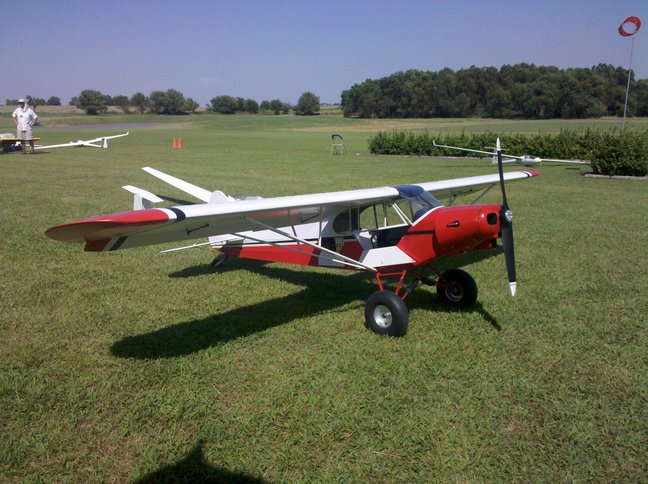 View of club house to NW of flight line. Early Friday morning. Saturday had good turn-out of pilots and spectators.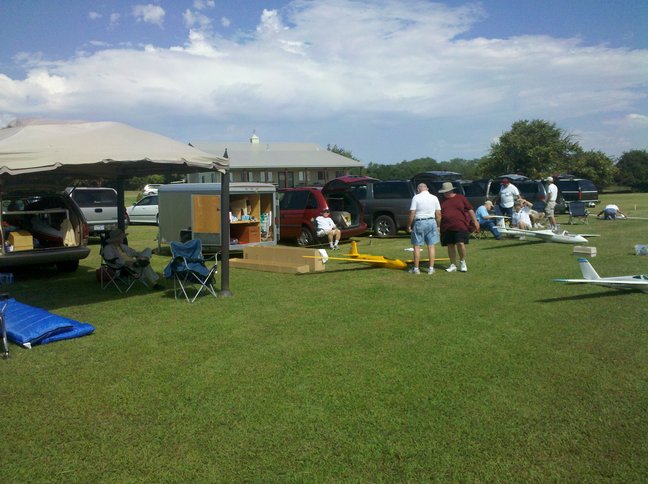 The owner's new toy. Still working on the landing gear. From
billhempel.com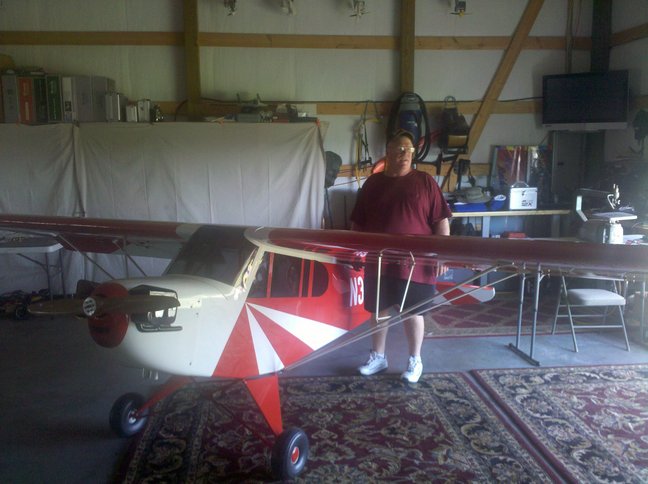 More pictures on the RC Groups thread
Inaugural Mickey Sullivan Memorial Aero-tow